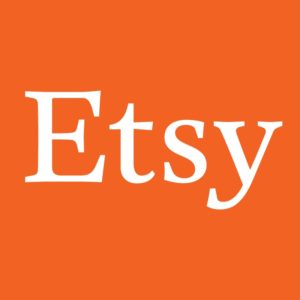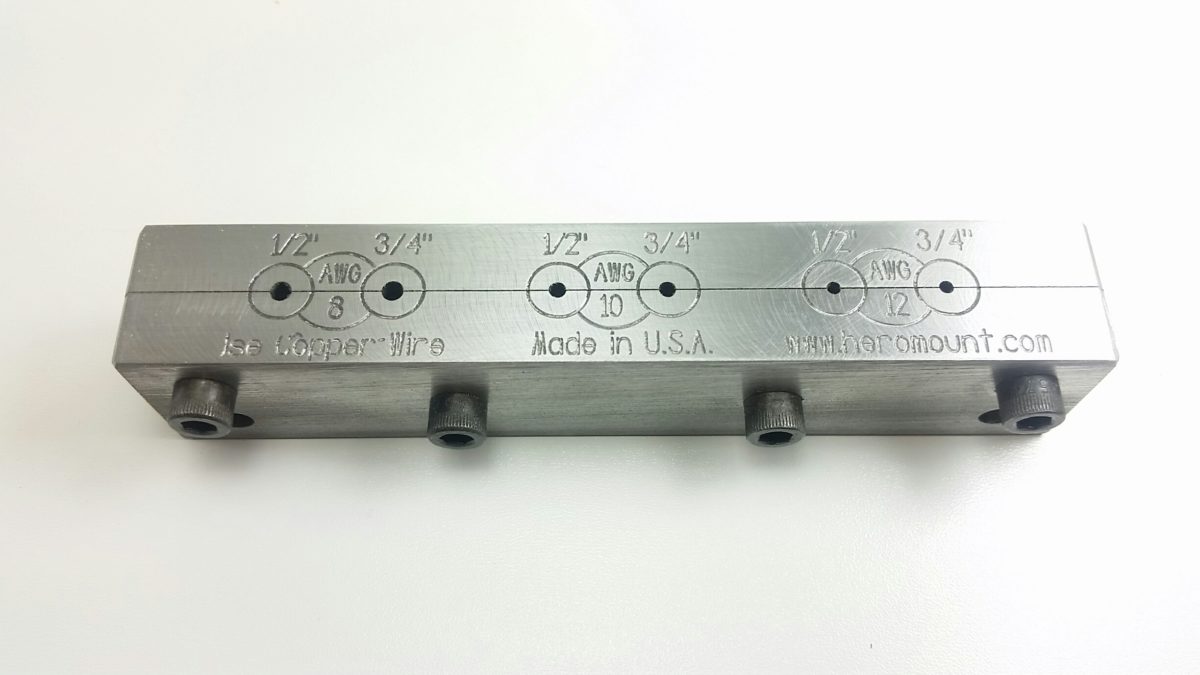 Jewlery makers and leather workers love the Heromount tools on Etsy:
Debbie Gray 5 out of 5 stars Excellent Product! Thank You Very Much for offering it!
Abby 5 out of 5 stars
I am very happy with my purchase.
Joshua O Marceau 5 out of 5 stars
Very well made! Thanks, Joshua
Christopher Rumpolo 5 out of 5 stars
Well worth the price. A little practice is all that is needed to get a great rivet
Retro 5 out of 5 stars
Great item well made and solid imagine this I'll be making rivets for years to come!
A. Hanson 5 out of 5 stars
Makes it easier to learn how to make rivets, thank you for this product.
Laury Vaden 5 out of 5 stars
12 1/4″ 16g rivets made while my husband went out to get the mail. I can't tell you how awesome this is! Previously, my copper rivets came out wonky… now they are as you see them, straight and ready to go! Yes, I would recommend this tool. And btw, it was fast shipping!
GS LEATHER 5 out of 5 stars
Very well made, love it
Jake Hancock 5 out of 5 stars
Well made, fast shipping. Thank you!
Elizabeth 5 out of 5 stars
Beautiful rivet maker! Very easy to use, I look forward to adding my own rivets to my leatherwork. I have already recommended and will continue to do so!
meronykp 5 out of 5 stars
Arrived on-time & in good shape!
Ponoproductions 5 out of 5 stars
Within 5 minutes of opening the box, I produced four perfectly formed #9 1/2 and 1 inch copper rivets! One of my new favorite tools! Well built, looks like it will last me for years. Thanks Heromount!
Tex Geoas 5 out of 5 stars
Excellent tool. Well made. Endless source for small rivets. Excellent communication and help from Seller. Highly recommend.
redcheez 5 out of 5 stars
Great item , as described,shipped promptly
Jay Duckworth 5 out of 5 stars
Shipped fast, product is pristine and works just as you would want it to. Make sure to read the instructions that come with it and practice on a few. By the 4th rivet they looked perfect. I would highly recommend this as a great gift to any crafts-person.
Colleen Mcgraw  5 out of 5 stars
I can't say enough good things about the customer service and quality of this product. I ordered a custom one for my jewelry making needs and can't believe how great the service was from the initial conversation to place the order until it reached my studio. Thank you Kevin, you are the best and I will be spreading the word of your excellent customer service and quality products in the Las Vegas area
Betty Dancer 5 out of 5 stars
I purchased this tool. It works great for the purpose that I need it for. I am very satisfied.
Brenda Hess 5 out of 5 stars
LOVE LOVE LOVE this tool! This is a game changer for my rivets! I have a riveting tool, but It doesn't come apart like this one, and they never have looked as great as they do when I use this tool! Having THIS one, that can pull apart with the turn of a few screws, wow. My rivets are looking awesome. I can't wait to order another one for some smaller gauges.
Desirée Isphording 5 out of 5 stars
The tool shipped very quickly and works well. I have also used it successfully with brass wire.
Kerry Moncrieff 5 out of 5 stars
Very pleased with the tool, very well made! Will be a great addition to my tool set.
alice roy 5 out of 5 stars
Thank you! Will enjoy using it. Well made. Good instructions. Communication with seller excellent! Nice doing buciness with you. Wishing you many more sales.
mtarara 5 out of 5 stars
I don't know how I made rivets without this tool. It makes perfect rivets so easily. Wonderful, well made tool and lightening fast shipping!
randall barnes 5 out of 5 stars
makes great homemade rivets! 19th century style
Dee 5 out of 5 stars
GREAT quality… Quick shipping. Thanks
thebeadcloset 5 out of 5 stars
Item arrived super fast!! Can't wait to try it out. Thank you!
randall barnes 5 out of 5 stars
this worked out great ! im your first customer !!